Media Tower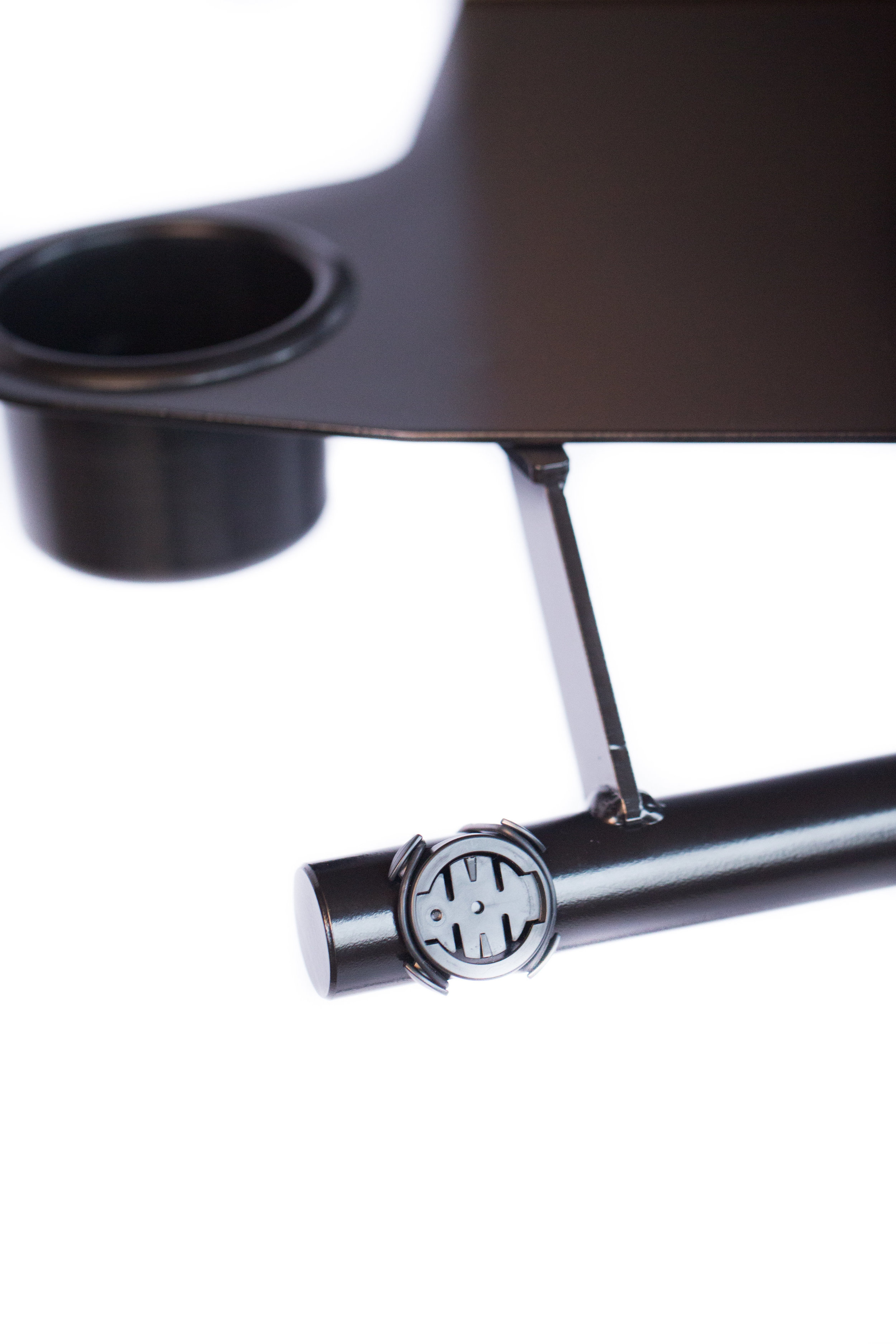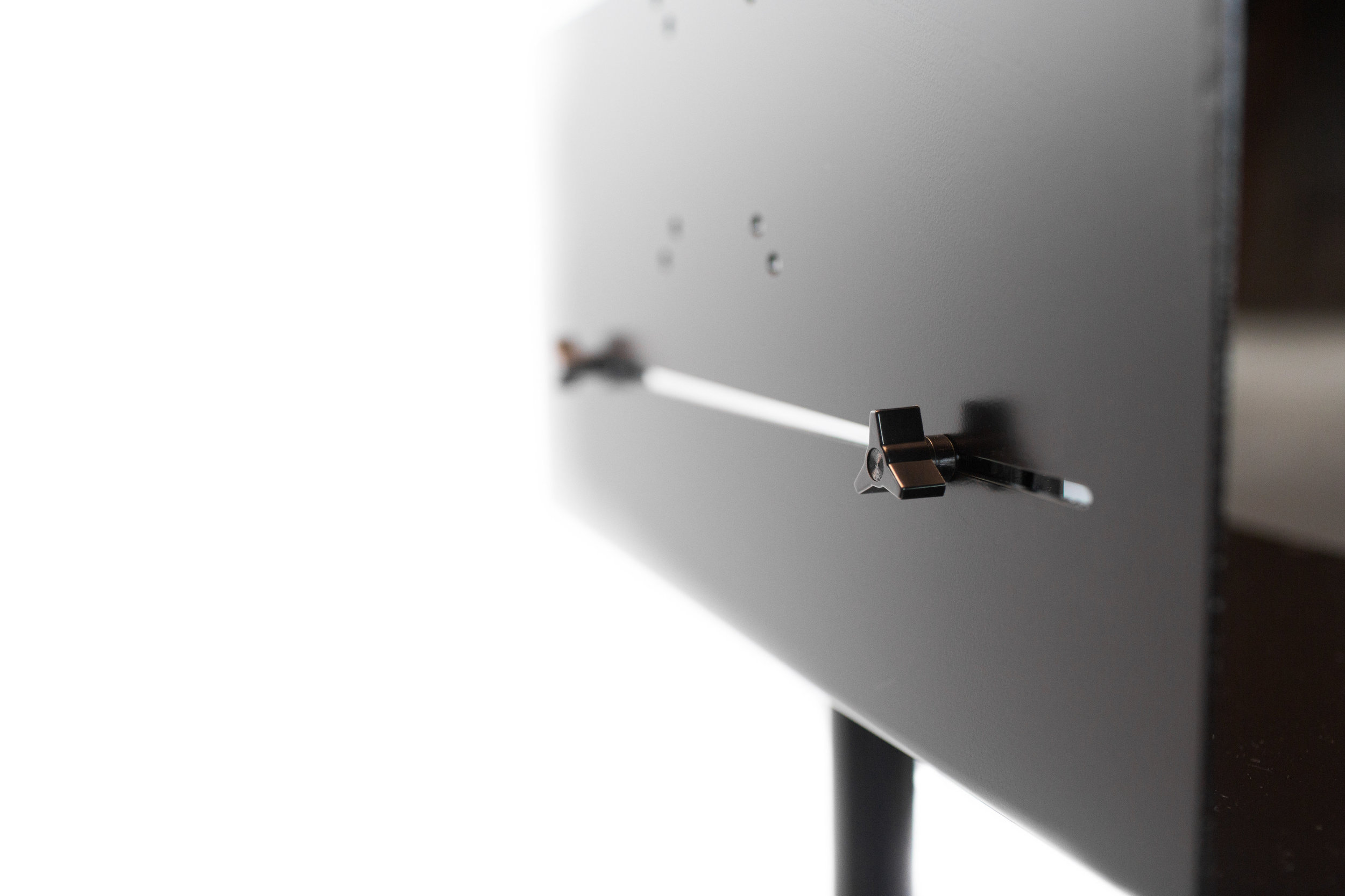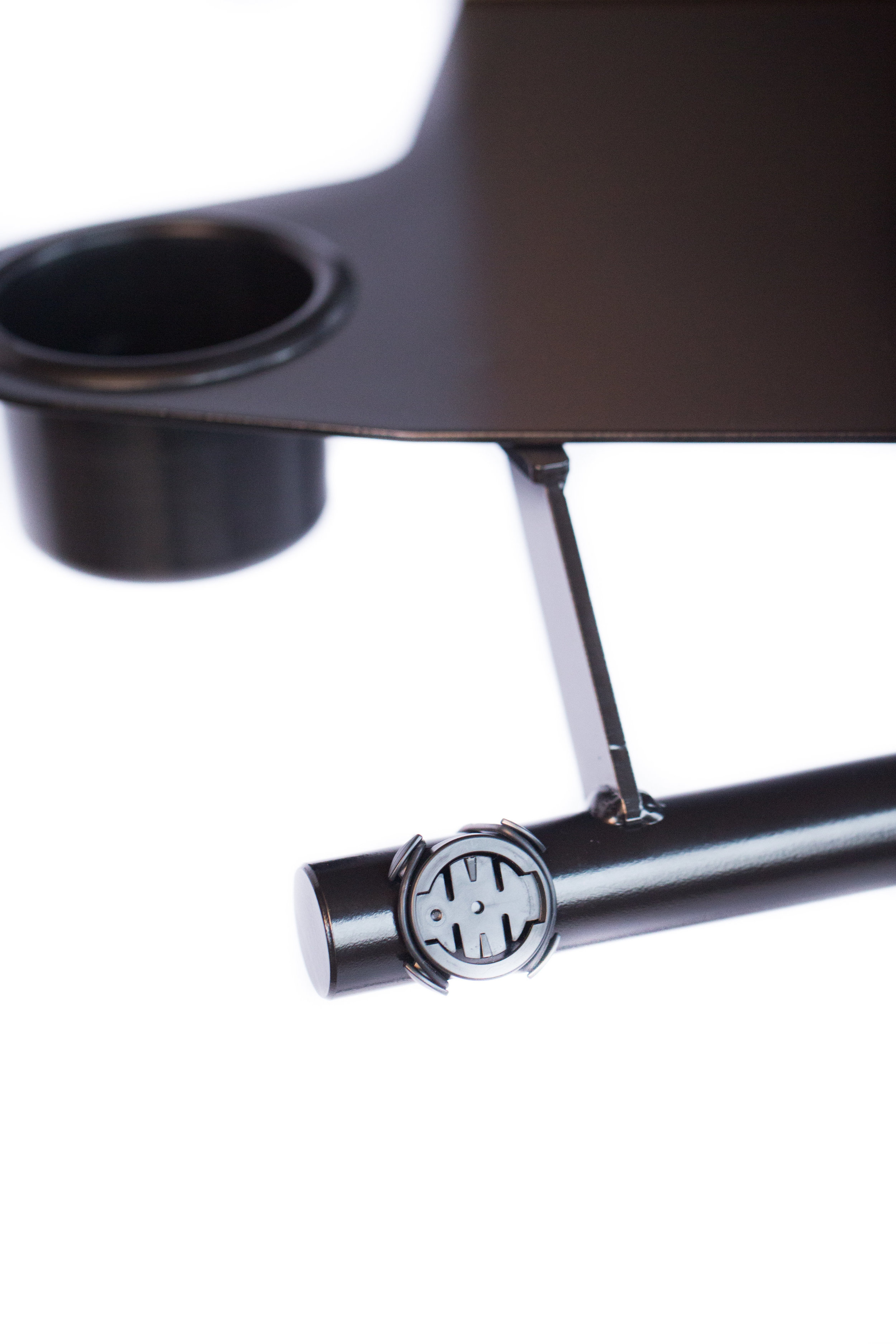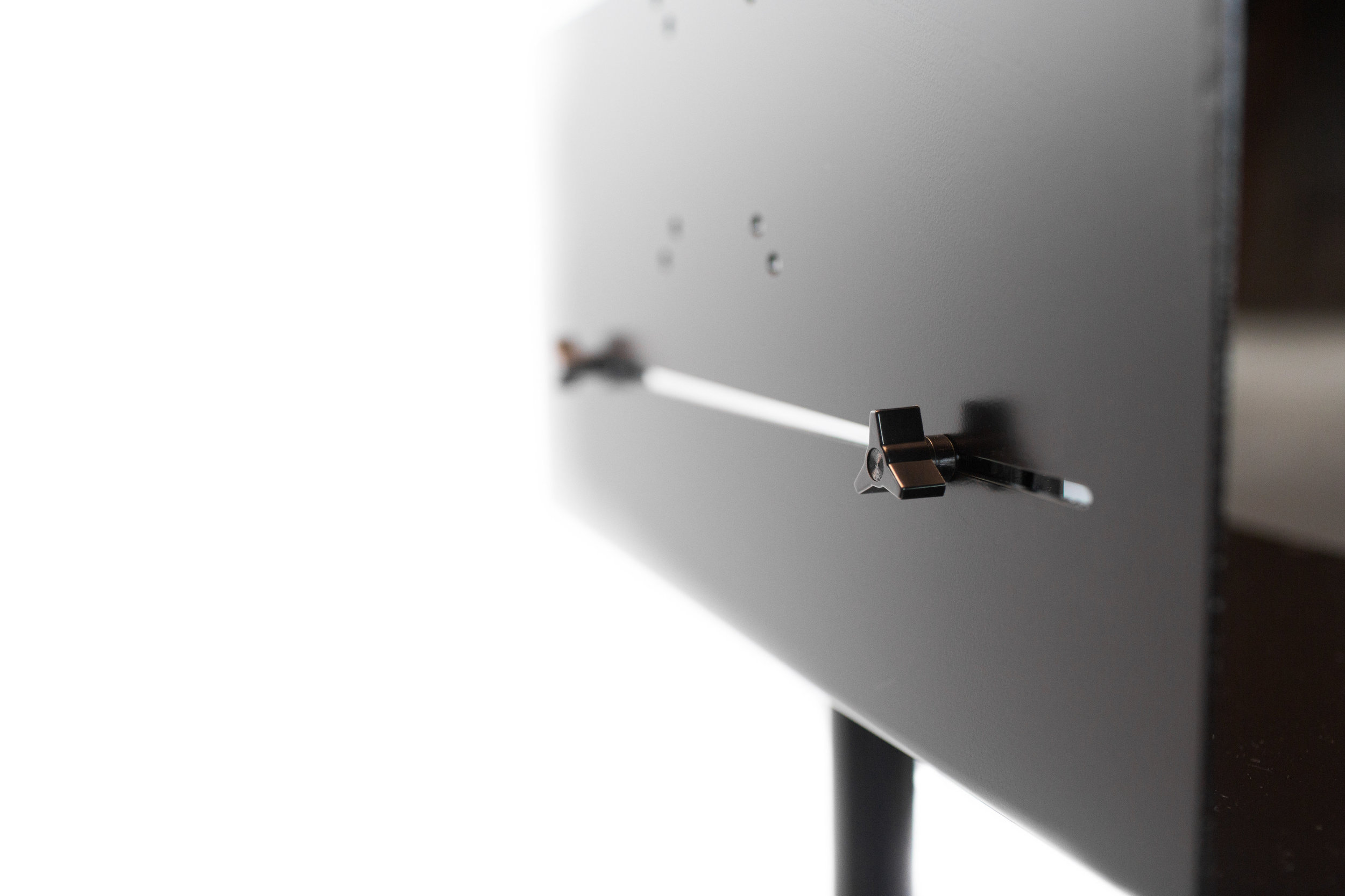 Media Tower
Finally an easy universal solution to get your media in front of you is here. The Media Tower is Cave Competitor's flagship product designed to address all those sad and insufficient indoor training setups out there. Whether you train with a software program or just need to escape the pain with movie, the Media Tower makes it happen. Laptops, tablets or smartphones are secured by the adjustable soft clamps which span out to a max width of 18 inches. Fasten your *small flat panel TV via two common VESA hole patterns. Keep your computer/head unit out of the sweat by choosing from three viewing locations (left, center, right) for the computer mounting post. Finished off with 2 bottle holders within easy reach, you have it all there in front of you. No excuses.
Height range at tray is 36 to 60 inches (adjustable setting every 3 inches)
Tray top dimensions (in inches): 20 W x 12 D x 10 H
Cup size = 3.25 inch diameter
VESA TV mount patterns: 75mm and 100mm
75mm pattern has 5.75 inch bottom clearance from center of bottom hole when considering TV size compatibility
100mm pattern has 5.25 inch bottom clearance form center of bottom hole when considering TV size compatibility
*For TV size verification, refer to the above vesa pattern bottom clearance measurements above to confirm your TV compatibility.
*Other display items that may be pictured are not included.
*Shipping rates based for Contiguous United States only. Alaska and Hawaii will require special shipping arrangements and additional shipping cost.